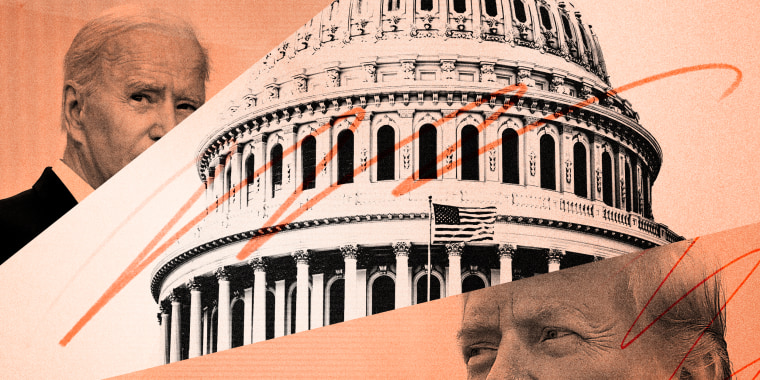 Congressional Democrats made sparing use of a law that allows them to immediately overturn the Trump administration's last-minute flurry of "midnight regulations" — including measures that weakened environmental protections, permitted discrimination on the basis of sexual orientation and gender identity and made it harder for shareholders to hold corporations accountable.
While the Democrats were juggling many priorities over the past several months — including impeaching former President Donald Trump and passing a massive pandemic relief package — the inaction on many of the last-minute Trump rules disappointed some progressive advocates, who had urged the party to strike the rules as quickly as possible.
"It's disappointing because it's so important," said Sasha Buchert, a senior attorney for Lambda Legal, a civil rights advocacy organization focused on LGBTQ issues. The group had pushed Congress to undo a Trump-era rule allowing social services providers receiving federal funds to discriminate based on sexual orientation and gender identity, but lawmakers did not act in time to reverse it immediately.
The Congressional Review Act allows lawmakers to eliminate recently finalized regulations quickly, requiring only simple majorities in both the House and the Senate. (Such resolutions cannot be filibustered in the Senate.) But it allows a limited time to act: After a rule is finalized, lawmakers must introduce a resolution of disapproval within 60 days that Congress is in session. In the early months of the Trump administration, the Republican-controlled Congress used the law to eliminate 14 Obama-era rules.
During the Biden administration, Senate Democrats passed resolutions to eliminate only three Trump rules during the same period — and the deadline for Senate action closed the last week of May. The resolutions would halt the Trump administration's rollback of methane emissions standards, repeal a rule that gives employers certain advantages when workers file bias claims against them and stop lenders from circumventing caps on high interest rates. The resolutions still need the House's approval and President Joe Biden's signature to become law, although there is no deadline, and they are expected to be successful.
To reverse the scores of other last-minute Trump rules, agencies must now use the often long and laborious rule-making process — unless a court strikes them from the books sooner.